Our Advantage,
Your Benefit
Advantages that set us apart
Our agents are experts in the Ottawa area, with over 424 homes sold and living in Ottawa for 35 years.​
We believe in open, fast and reliable communication while strengthening the relationship between all our clients.
You will get a floor plan, professional photos, virtual video tour, a virtual home stage and exposure from digital marketing.
Our team is only chosen of agent that agree with our core value of putting the clients' property first.
Your home will get exposure from social media & online advertising to potential home buyers.
We sell your home faster for top dollar by utilizing our proprietary marketing strategy and social network.
The numbers shown here have been validated on 01/04/2020
Our Proprietary Marketing Plan​
Sell fast for top-dollar with minimal involvement
All the team members were selected because they all believe in our 'your property's first' approach.
We want to ensure that our clients feel as though they have been equipped with all the information they need to make the best possible real estate decision for their families.
When it comes to one of the most important decisions in your life, it's important to us that you feel you have a trusted partner at your side to answer all your real estate questions and advocate for your needs.
We believe the real estate process should be as human as possible and strive to ensure our clients feel comfortable with and excited about their experience with us.
Choosing a real estate partner to guide you through one of the most significant decisions in your life isn't easy. We strive to make it easy for our clients to make that choice by offering free consultations and a level of service that makes you feel like our number one priority from day one.
Regardless of your needs, and no matter whether it's your first or fifth home, we are dedicated to providing:
Expert knowledge based on thorough research into the market
A seamless, straightforward and stress-free experience
The utmost respect for your time, with open communication and a commitment to punctuality
Options and negotiations that prioritize your financial interests and needs
Results – plain and simple
We can guarantee that this is just a shortlist of how we put our clients first. Get in touch and experience the Nick Labrosse Real Estate touch for yourself.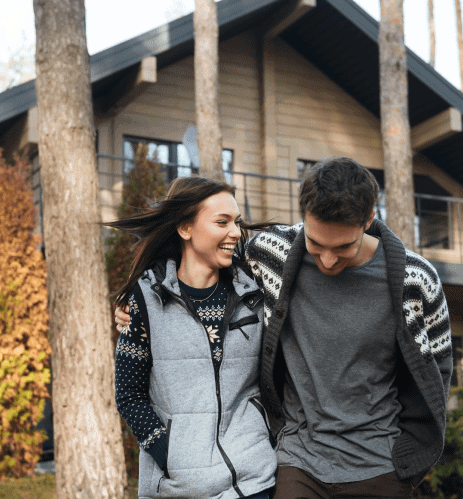 We exist to help people navigate the Ottawa real estate market with ease, providing all the information and support they need to make an investment they can be proud of and excited about.
We believe the real estate process should be as human as possible and strive to ensure our clients feel comfortable with and excited about their experience with us.
At Nick Labrosse Real Estate, we understand that buying or selling a home is often a complex process – one that is wrapped up in strong emotions, important financial decisions, and a desire to find the right options for your family. That's why we have built our business and reputation on prioritizing our clients' needs, helping them make informed decisions they can feel secure in and proud of. 
After more than a decade of experience in the Ottawa real estate market, we know what it takes to deliver the results you're looking for while offering unmatched service. We'll be your advocate from day one, ensuring your home buying or selling experience is as stress-free and enjoyable as possible.
 Nobody in the world sells more real estate than RE/MAX. ("In the world" can be dropped, if desired, in countries, such as Canada, where the region has substantiated a current lead in transaction sides over all competitors.)
RE/MAX agents have the experience to get the job done in today's market.
RE/MAX Associates average more sales than other real estate agents.
RE/MAX Associates have more real estate sales experience than other real estate agents.
RE/MAX is the most productive real estate network.
Every 30 seconds, a RE/MAX agent helps someone find their perfect place.
With over 7,000 offices worldwide, RE/MAX serves homebuyers and sellers closer to home.
RE/MAX offers support and services not available at other real estate companies.
RE/MAX has helped millions of families buy or sell a home.
Each year, RE/MAX agents help hundreds of thousands of families buy or sell a home
Are you looking to buy or sell your home?
Get expert advice today, simply complete a form.