Best Neighbourhoods in Ottawa: Ottawa is located on the south bank of the Ottawa River and borders Gatineau, Quebec. It is Canada's political capital and home to several post-secondary, scientific, and cultural institutions. When it comes to liveability, high quality of life and a low unemployment rate have made Ottawa and its surrounding suburban and rural regions desirable places for many Canadian families. From Barrhaven to Gelbe and Westboro, Ottawa is home to some of the best and buzziest neighbourhoods in the world. If you enjoy a quiet afternoon sipping coffee on your front porch or strolling in green parks, you will find Ottawa's neighbourhoods appealing.  
There are over 140 different neighbourhoods in Ottawa, and they all offer something different. This list will tell you about the top ten neighbourhoods in Ottawa and what makes them the best places. Some of these neighbourhoods may look familiar, while others might be new to you. One thing that all these neighbourhoods have in common is their sense of community and friendliness (and some great food!). You'll find people who welcome you like family, as well as some of the most beautiful landscapes in Canada. 
Are you ready to find your new home? Ottawa real estate is booming, and there are plenty of opportunities for everyone. Read on to our list and choose the best place to live in Ottawa. 
What's the best area to live in Ottawa?
The best areas to live in Ottawa have a little bit of something for everyone. If you're looking for a neighbourhood that will make you feel welcome, this list has lots of possibilities.
Alta Vista is comfortable and salubrious.
Alta Vista was developed in the early 1900s and has a population of over 4,000 people. This is one of the most densely populated neighbourhoods in Ottawa, with almost 10,000 people per square mile. Alta Vista is located east of Ottawa's walking districts, near the Glebe and Elmvale. This family-friendly neighbourhood, which was built in the 1960s, is home to several parks, churches, and schools.
Elmvale Acres and Billings Bridge Plaza, Alta Vista's two main shopping centres, are less than 10 minutes away from the lovely Riverside Drive condominiums.
Just north of Smyth Road lies the Ottawa Health Sciences Centre, which includes a children's hospital, and a rehabilitation center.
Alta Vista is a great place to live because it has lots of green space and is close to downtown Ottawa as well as many major landmarks. It's also close to the Rideau Canal and Parliament Hill. There are also many events for residents to take part in, such as community gatherings and a summer street festival that showcases local talents and artisans.
Furthermore, Alta Vista has a diverse range of housing options, including low-rise apartments, townhouses, and detached single-family homes on large grounds.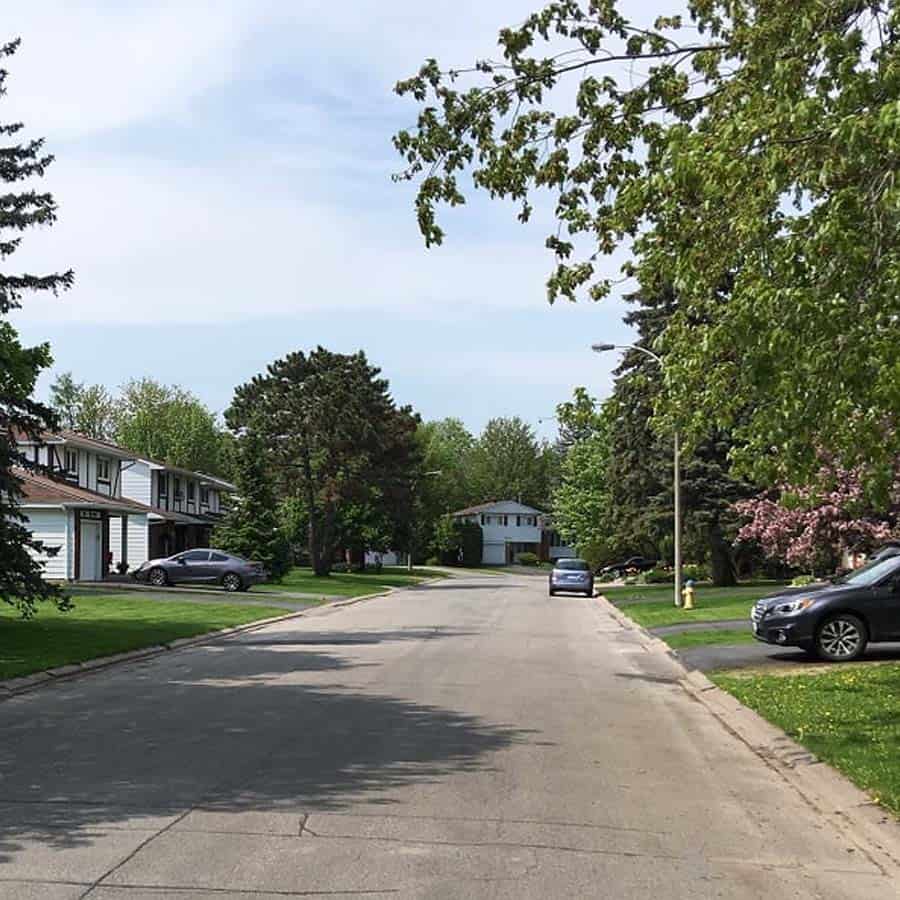 The town has a peaceful, country village feeling, with an array of amenities
In the heart of Ottawa, this neighbourhood is a great place to live. With a community that's been around for over 100 years, it's easy to see why so many people enjoy living here.
It's also close to the city and has access to all types of amenities: shopping, bars and restaurants, and public transportation right on your doorstep.
The town is bordered by the NCC Greenbelt, Canadian Federal Conservation Authority properties, and Royal Canadian Mounted Police property, which includes approximately 250 kilometres of hiking and cross-country ski paths. Beacon Hill, Rothwell Heights, Gloucester, and Orleans are all nearby neighbourhoods.
Blackburn Hamlet is brimming with recreational opportunities that can be enjoyed at any time of year. A soccer field complex known as the "Hornet's Nest is close by. For the past 25 years, the people of Blackburn have maintained a cooperative garden near Green's Creek.
 There is an active community association in Blackburn Hamlet. The Blackburn Community Association sponsors a variety of activities throughout the year, including musical concerts, spring cleanups, and a fair.
Are you looking to buy or sell your home?
Get expert advice today, simply complete a form.
There's a lot to love about Blossom Park- A close-knit community, plenty of green space and various facilities
Blossom Park is a neighbourhood in Gloucester-Southgate Ward, Ottawa, Ontario, Canada. The population as of the 2016 census was 12,835.
The area is bounded on the north by Hunt Club Road, the Airport Parkway to the west, Conroy Road to the east and NCC Greenbelt on its south. The southern boundary is marked by a large triangular green space that includes a small park with a playground and an outdoor skating rink.
There are many parks and green spaces in this neighbourhood, including McArthur Park and Belfast Park. The Blossom Park Plaza features various shops, and restaurants such as Farm Boy, the Giant Tiger, a dental clinic, and Kallistro Greek Restaurant. With many schools and recreational facilities, it is an ideal place for families.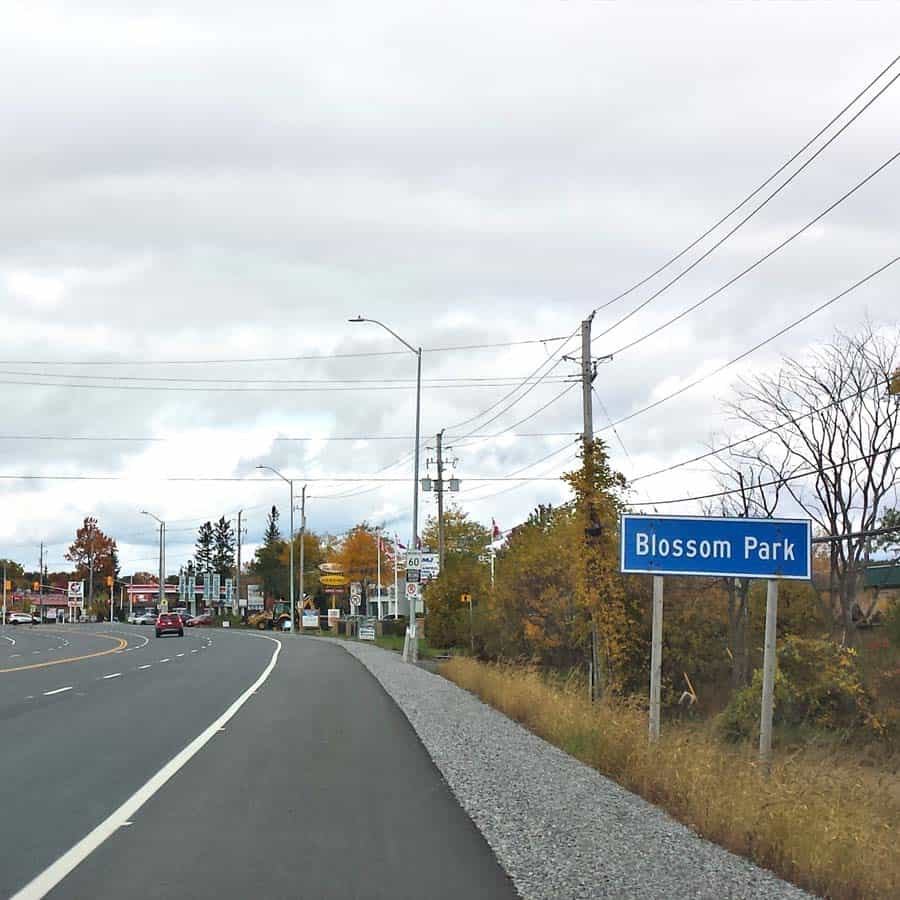 Located in the heart of Ottawa, Carlington is a hidden gem
Carlington is one of the best Ottawa neighbourhoods, bounded to the north by the Rideau River, to the east by Richmond Road, and to the south by Holly Acres.This neighbourhood boasts a variety of attractions as well as convenient access to the Queensway, making it easy to get about the city. 
This neighbourhood has a highly active community organization. You don't want to miss the annual "Carlington Family Fun Day," which takes place in May. 
Located just minutes from downtown Ottawa, Carlington offers a unique mix of modern and traditional homes. Carlington's proximity to downtown means it's a great place for commuters as well as those who want to live close enough for easy access to all that Ottawa has to offer.
The area is heavily populated with singles and families alike. Its main commercial strips are also filled with local businesses catering to young professionals and families alike. 
When you live in Centretown, you live in the centre of sophisticated shopping, fun nightlife, and chic restaurants
entretown is a central neighbourhood in Ottawa, Ontario. The name of the neighbourhood comes from its central location and the fact that it is the centre of Ottawa's downtown core. Centretown is home to some of Ottawa's most important institutions, including Parliament Hill, Library Square, and the University of Ottawa.
It was named Canada's most livable neighbourhood in 2017 by "Maclean's" magazine.
Centretown's main attractions are its nightlife and proximity to downtown attractions such as the Rideau Canal Skateway and Major's Hill Park. It is close to major public transit hubs at Hurdman Station and Confederation Station. 
Little Italy, the cultural centre of Italian immigrants, is also located in Centretown West. Bounded by Albert Street to the north and Carling Avenue to the south, the area is abounding in Italian restaurants. 
The neighbourhoods of Centretown have a large mix of architectural styles, from Italianate mansions to Victorian-era row houses to landmark buildings such as CF Rideau Hall and Elmwood School House. A diverse community and various amenities of life make this neighbourhood a favourite place to live.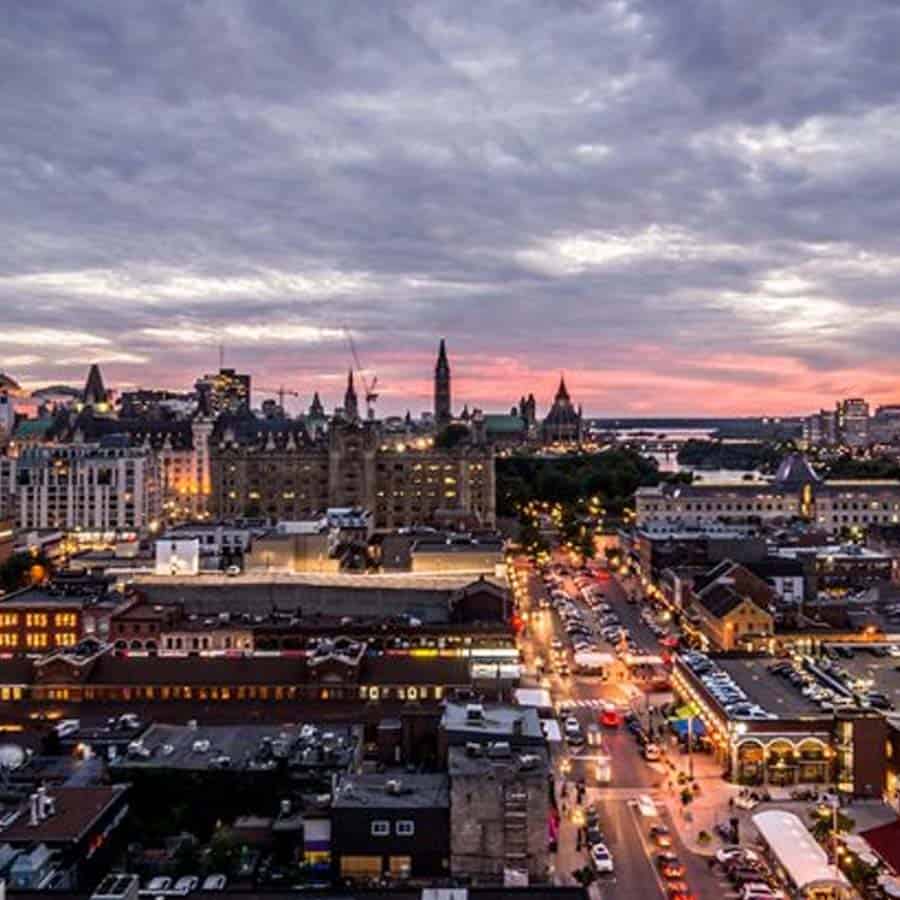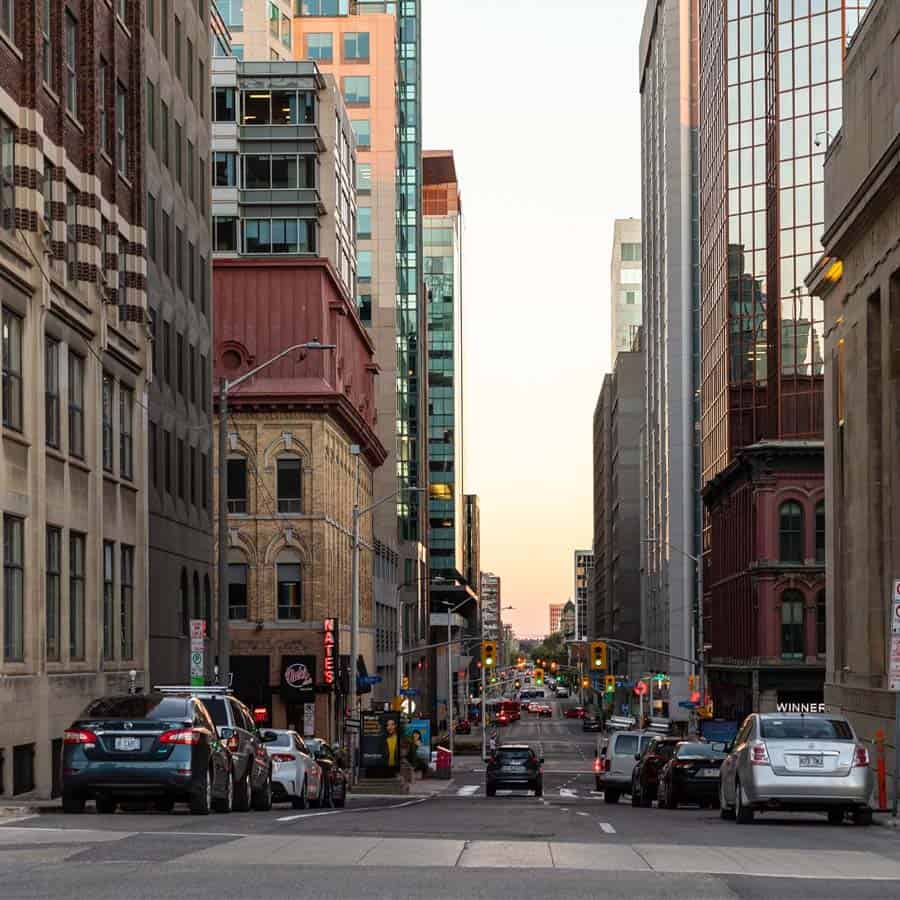 Exciting lifestyle, entertaining restaurants, bars, and good schools- Downtown Ottawa has it all
Downtown Ottawa has all the conveniences of a city with a busy downtown core. Its proximity to Parliament Hill is a bonus for tourists and students looking to study in the nation's capital.
The neighbourhoods surrounding downtown offer some of the best views in Ottawa, such as Prince of Wales Park and Alta Vista Riverfront Park.
Some notable landmarks in this neighbourhood include the Rideau Canal Skateway, Confederation Boulevard Garden, Queen Elizabeth Driveway Bridge, and Rideau Centre Shopping Mall. 
Elgin Street, renowned for its shops and restaurants, is also located in downtown Ottawa. It begins at Wellington Street in Confederation Square and houses many important buildings like the National War Museum and National Arts Centre.  
Are you looking to buy or sell your home?
Get expert advice today, simply complete a form.
A quaint neighbourhood with proximity to downtown
Goulbourn West is a neighbourhood of Ottawa, Ontario, Canada. It is located in the city's west end and has a population of 8,888.
The neighbourhood consists primarily of single-family homes and semi-detached homes, as well as a few apartments. While mostly residential, the area features several local businesses.
Many people who live in Goulbourn West commute to downtown Ottawa for work. The neighbourhood also benefits from its proximity to the Ottawa Hospital Civic Campus, which offers many high-quality health care services. In addition to this, residents enjoy easy access to good schools such as St. Joseph High School and St. Mary Elementary School.
Goulbourn West's central location makes it easy to reach most other areas of Ottawa by public transit or car. This is important since the community offers excellent public transportation access, with buses running along Southgate Street and Goulbourn Avenue, which connect it with other areas in Ottawa, including Gatineau.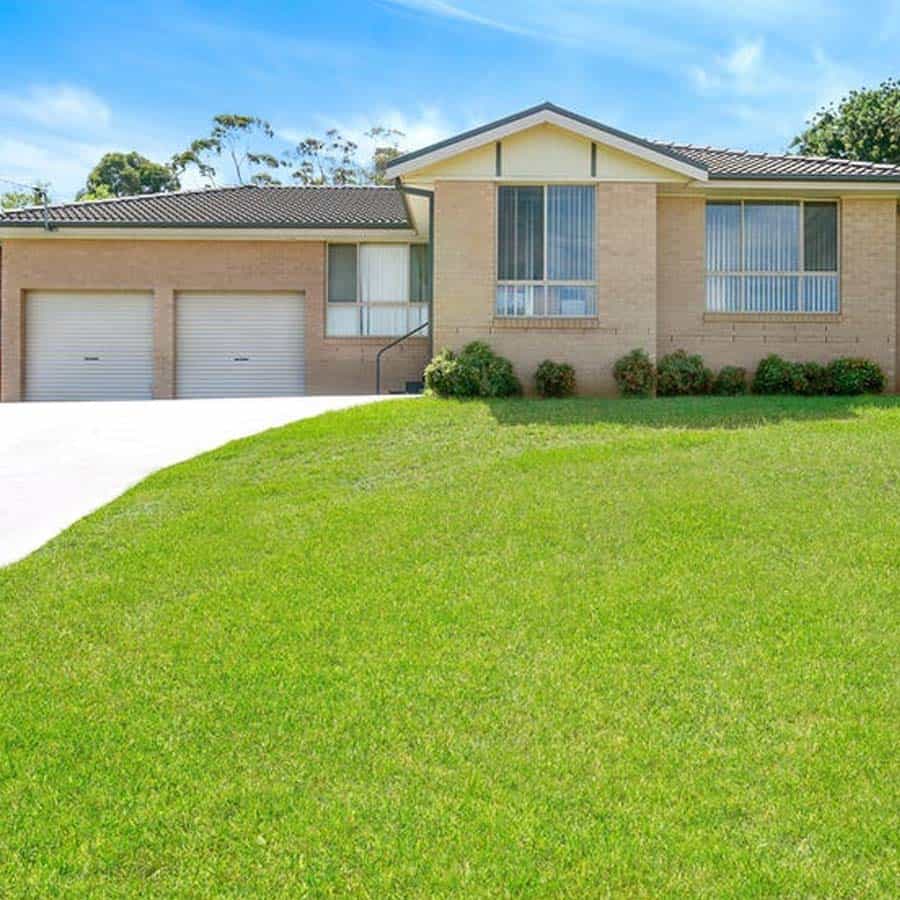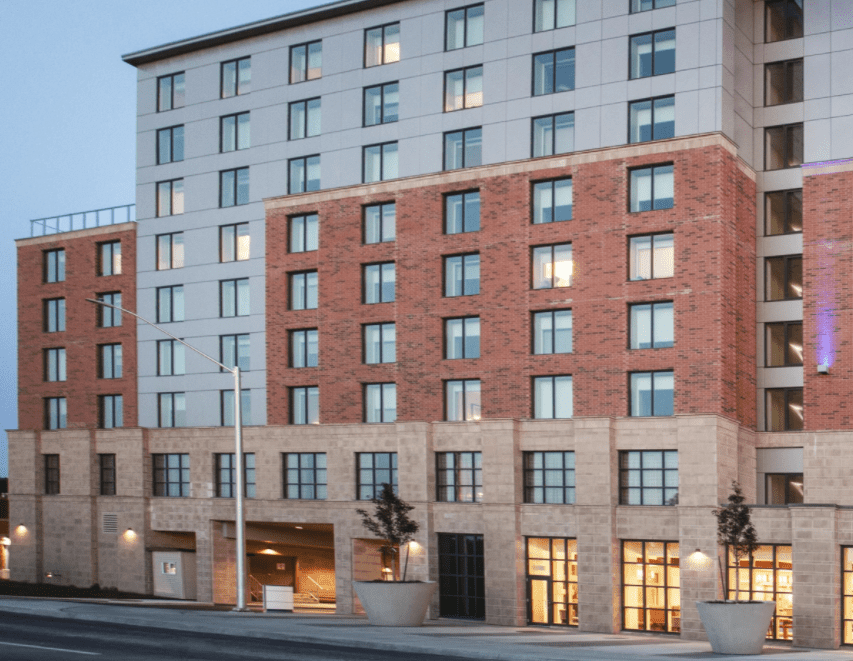 It is a thriving centre of technological innovation
Kanata North is a community of over 25,000 people. It's the most densely populated neighbourhood in Ottawa. It's also very diverse, which makes it one of the best neighbourhoods in Ottawa. With lots of shops and restaurants, Kanata North is a great place to live if you enjoy shopping or dining out. 
Kanata Lakes, also known as Marchwood Lakeside is a neighbourhood in Kanata North. Some important buildings are Kanata Centrum power centre and Landmark Kanata Theatres. 
Great transit, fantastic location, outstanding recreational opportunities
Barrhaven is the most tempting location for settling down and starting a family. It is a family-friendly town with plenty of housing options. Most people refer to it as a "Bedroom city," which indicates that it is a calmer and quieter environment that is good for families. There are plenty of green fields and parks, including Bruce Pit, Larkin, and Houlahan Parks. During the summer, the Splash Pad water park on Longfields Drive is worth checking out. 
 With such a diverse range of schools, activities, shopping, and open areas, it's no surprise that this southern neighborhood has earned the title "Haven." Some of the indoor recreational facilities include "The Minto Recreation Complex," "The Ottawa Academy of Martial Arts," and "The Walter Baker Recreational and Sports Centre."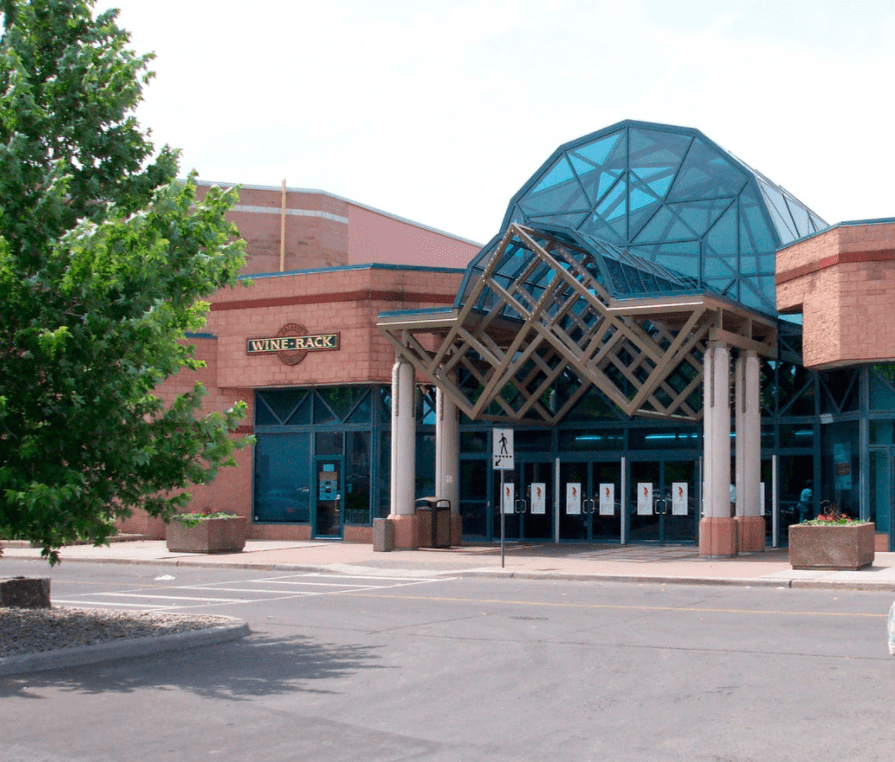 Inexpensive housing, proximity to downtown, and the best transit
This eastern suburb is vast and growing, which means plenty of home options, in addition to the local attractions, superb recreational activities, and English or French schooling.
It is a relatively inexpensive Ottawa suburb that has grown steadily since the 1970s. This welcoming community, with a wide variety of high-quality schools and recreational possibilities, is ideal for families. Furthermore, its close proximity to downtown Ottawa makes it a popular choice for those who work in the area. 
Orleans real estate encompasses several diverse neighbourhoods, each with its own special attraction. As its southern and eastern boundaries continue to grow, fresh subdivisions are being created, providing a diverse range of housing options. With so many alternatives, you'll have no trouble finding the ideal neighbourhood to call home.
Choose your Favourite Ottawa Neighbourhood Today
Ottawa is a patchwork of neighbourhoods each with its own unique features. From young expatriates to people with families, there are areas for everyone to settle and live. Our list of top neighbourhoods can help you choose your favourite neighbourhood and buy a house. Contact one of our expert realtors at Labrosse to find your new home today.