Installing an inground swimming pool increases the resale value of your home by 6% but how much does it cost to install a swimming pool? This article will discuss various factors that can impact the cost of a swimming pool like types, sizes, structures, materials, or location. Sometimes inground pool installation prices vary between pool companies too. If you make an informed decision, swimming pools can increase the value of your house significantly. 
Our team of real estate experts compiled a list of typical costs of each type of inground swimming pool. We have surveyed homeowners, builders and swimming pool contractors to gather the following information about each type of pool:
Costs 
structure and materials 
Usage, pros and cons 
Added costs due to equipment, or extra features 

Are you looking forward to selling your home after renovations and upgrades? Call us for a consultation today.  
Do You Need A Swimming Pool?
Installing a swimming pool is expensive. In case, you are wondering if you should invest in something that is considered a luxury, have a look at the following statistics:  
The swimming pool construction industry has been consistently growing by 2.4% on average for the last seven years. It is because a swimming pool is a great source of entertainment for you and your family. 
 A House Logic study reveals that a swimming pool increases the value of your property by up to 7%. 
A Redfin analysis revealed that installing a swimming pool can increase the value of your home up to $95,393.  
Installing a swimming pool will not increase your home value if: 
The pool occupies more than 30% of your backyard and there is hardly any space left. 
The pool is more than 20 years old or broken. 
The potential buyers of your home have small kids. A pool might be a safety risk to them. 
The weather doesn't allow swimming for more than 3 months. 
Most of the neighbouring houses do not have a swimming pool.   
Inground Pools
Vs Above ground Pools
There are three main types of pools: 
Inground swimming pool 
A semi-inground pool
Above-ground swimming pool
Why should you prefer inground pools to above-ground pools or semi-inground pools? It is for a variety of reasons, such as: 
It enhances the beauty of your yard. 
It is long-lasting and durable. 
It adds to your home value. 
It can easily be improved with more features and accessories. 
Different Types Of Inground Pools
The following are some of the types of inground swimming pools: 
One of the most affordable options is a steel and vinyl liner pool. 
They are made up of galvanized steel or thermoplastic panels. A sand or cemented floor is underneath the liner. There is a customized sheet of vinyl between the water and pool structures.
The average cost to install inground pool ranges between $70,000 to $90,000
The seasonal cost of maintenance ranges from 1200$ to 2000$. 
Advantages Of A Vinyl Pool
Low-Cost Maintenance- A vinyl pool requires very little maintenance as compared to a concrete or a fiberglass pool. Its surface is non-porous and does not promote the growth of contaminants such as algae. Vinyl liners are quite durable and last for many years. They even sustain extremely cold temperatures and require very less maintenance.
Customization Options- You can make your pool look and feel the way you want. Imagine adding colours or patterns over the surface of your pool. You can change the thickness of your liners or add a different look to your pool.  
Speedy Installation Process- The best part is that it is ready to use very fast. Depending on the desired features along with the length and depth of the pool, the vinyl liner pools can be installed within 1-3 weeks
Disadvantages of A Vinyl Pool
Frequent Replacement Of Vinyl Liners- One of the significant disadvantages of the vinyl pool is that it requires replacement of the liner every 8-10 years, even if the pool is regularly maintained. If the vinyl liners are not properly maintained, they need to be replaced earlier than 8 years. Frequent exposure to the sun or chemicals might damage the liners. 
Fiberglass may be a little more expensive to set up, however, its maintenance is not too expensive. 
Fiberglass requires less time for cleaning and maintenance. 
It is made up of millions of interwoven fibres of carbon and basalt with a covering of polyester resin.
 The estimated installation cost of fiberglass varies from 85000$ to $100000.
 The seasonal maintenance would be 1000 to 1800$. 
Advantages Of A Fiberglass Pool
Durability- These fiberglass pools are so durable that you can enjoy swimming in them for decades with little to no maintenance. They can also sustain cold weather. 
Salt water compatible fiberglass pools- Salt water pools are quite trendy these days. The best thing about fiberglass is its compatibility with salt water. Vinyl pools and concrete pools are not as compatible with salt water as fiberglass pools are. They are the best choice if you prefer saltwater pools. 
Faster Installation- They can be up and running in as early as 3 days. 
Disadvantages Of A Fiberglass Pool
Limitations in sizes and shapes- If you dream of having a 70 feet long pool for serious practice or a guitar-shaped pool for your music-loving kid, a fiberglass pool is not a great choice. The pool shells are crafted from a pre-designed mould and do not have a lot of versatility in shapes and sizes. 
Higher Initial cost- The initial cost of a fiberglass pool varies from 85000$ to 100,000 $ whereas that of vinyl ranges from 70000$ to 90000$. This cost comparison shows the higher initial cost of the fiberglass pool.
The shell of a concrete pool is made up of a mixture of concrete, water, cement, sand, stone and gravel. It is complimented with a spray of gunite or shotcrete. The pool shell is strengthened with a frame of steel around concrete.  
The cost of concrete/gunite pools varies from 95000$ to 130,000$. 
The seasonal maintenance cost of the pool is 2500$ plus.   
Advantages Of A Concrete Pool
Customized Shapes- If you want to build a new pool exactly in the shape of your dog, a concrete pool is the best choice. It offers a lot of customization options. You can build a pool of any size you like.  
Animal Friendly- Fancy swimming in a pool with your dog? A concrete pool is your best choice. A vinyl liner or the surface of a fiberglass pool can be damaged by the claws of your pet. On the contrary, a concrete pool is quite tough and is not damaged easily.  
Disadvantages Of A Concrete Pool
Excessive Chemical Usage- Concrete increases water alkalinity. You need to add loads of chemicals to maintain the pH and keep it fit for swimming. 
Long Installation Time- It takes much longer to install a concrete pool than it takes to install a vinyl or fiberglass pool. 
High-End Maintenance- Concrete is a porous structure, it rapidly deteriorates and gets stains if not properly maintained. The only way to remove the stains is by draining the pool, acid washing or replastering the surface.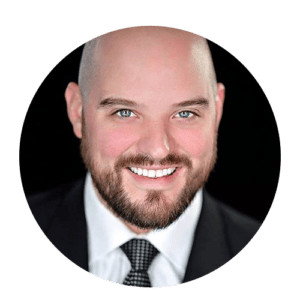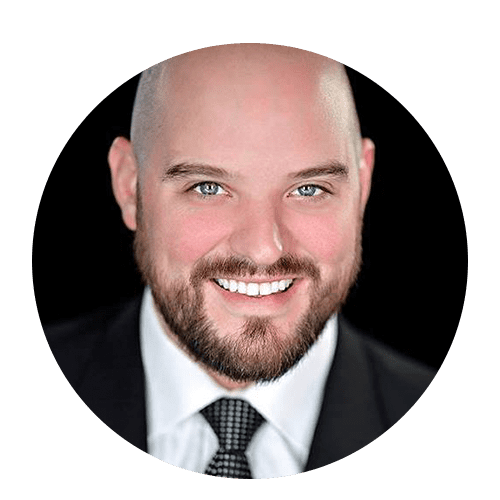 Are you looking to
buy or sell your home?
Get expert advice today, simply complete a form.
Water Options For Your Inground Swimming Pool
There are two main types of swimming pool water systems:
Saltwater 

Chlorinated water
Saltwater pools are more expensive to set up initially but their maintenance is cheaper. On the contrary, the chlorinated water pool is relatively inexpensive to set up but it is way more expensive to maintain it. 
Here's a rough estimate to set up and maintain a saltwater pool.  
Cost of saltwater generator: $400-$3000 (Life of the power center is 5 to 10 years)
Cost of saltwater generator cell: $200-$800 (life 2-6 years)
Cost of salt for initial set up: $50-$125 for 400 to 1000 pounds of salt 
Cost of salt required per year (after initial set up): $70 to $100 
Say goodbye to stinging eyes and the harsh smell. Saltwater is gentle on the skin. 
It also requires less maintenance and upkeep. 
The best part is that it is quite hygienic too. 
Salt water doesn't fade your swimming suit. 
Saltwater pools are available only in the polymer as steel is corroded by salt. 
You need to add Muriatic acid to your pool water regularly. 
Chlorinated water pools are a bit less expensive to set up than saltwater pools. However, they are more expensive to maintain. 
Here's a rough estimate to set up and maintain a chlorinated water pool: 
Pool pump– It keeps the water circulating and costs between $350 and $1800
Pool Filter- It is of two types i.e. cartridge filters and media filters. Cartridge filters cost between $400- $700 but they need to be washed every month and replaced every 3 to 5 years. Media filters cost between $650 to $1000 and need to be replaced every 10 years. 
Chlorinator– They cost between $600- $2000. 
Pool Heater– There are different types of pool heaters. A gas heater costs about $6000, a solar pool heating system costs between $3000-$5000 whereas a heat pump that uses heat from the air to warm up the pool costs around $6000.  
A chlorinated water pool requires the chemical chlorine of around $300-$800 every month. 
Chlorine chemicals are easy to keep and maintain. 
Most maintenance companies are experienced to handle a swimming pool with chlorinated water. 
The surfaces and pool equipment will not be damaged due to chlorinated water. 
Chlorine is an effective method to remove bacteria and fungi. 
It is less expensive to set it up. 
You need to adjust chlorine levels every week. 
You must measure alkalinity levels regularly. 
You might have to use Cyanuric acid to balance chlorine levels. 
You might have to use shock treatment to get rid of algae. 
You might have to mix the chemical manually or buy a chemical controller. 
Following are some of the expenses that add into your inground pool installation costs. 
According to the Pool Enclosure By-law No. 2013-39, all privately owned pools, ponds or hot tubs with a water depth of 600 mm require an enclosure. The enclosure should be 1.5 m in height, and the openings in the fence should be smaller than 100 mm. All the enclosures should be fitted with a self-closing gate, a self-latching device and a lock inside the enclosed area. 
Some of the common pool materials used in Ottawa are iron, chain, PVC and wood. The average cost of installing a fence is between $75 to $130 a foot. 
There are various choices for landscaping and their costs vary from one situation to another. The following are some of the ideas: 
Natural or artificial grass. 
Mulch and rocks 
Plants 
Hardscape features such as decks and walkways 
Seating 
Stairs and decks 
Water Fountains and Lights
The water fountains around the pool create a beautiful ambience. The cost of this depends on the type of fountain and material we use but the smallest fountain can add 5000$. Pool packages include light but added light will cost extra which is like 1500$ each. Depending on the bulb type, the replacement bulbs usually cost 300$ to 1000$.  
Sometimes, you need to move sewer or electrical lines to lay out a pool. This might require planning or permits and add to the total cost of the pool.
Installing an inground swimming pool in your Ottawa home is expensive but it brings numerous benefits. Besides enhancing the value of your home, it also promises a great time in summer in your backyard. 
Are you looking forward to selling your home with an inground pool? Book a consultation today.