Buying a rental property is a great way to diversify your rental portfolio and create a passive income stream. However, being a landlord isn't always easy. You must address many concerns, such as marketing your property, finding new tenants, collecting rent from the existing ones, and maintaining your property. There are so many reasons why you need a property manager. 
 I like to use the analogy, do you cut your hair yourself? Or would you go to a saloon? The same goes for property management. Being a land owner means working on various fronts you cannot master. 
Hiring a property manager can help. This article will discuss why you need to hire a property manager and how to do it right.   
Who Is A Property Manager?
A property manager is hired by the owner of a rental unit(s) to manage them and perform various duties. These include but are not limited to the following:
Finding new tenants
Tenant screening
Handling complaints
Coordinating tenant turnover
Setting, collecting, and adjusting rents
Property maintenance
Securing the property
Overall supervision
Financial management
Enforcing landlord-tenant laws
According to the
rental housing journal survey
, the following are the top 5 services offered by a property management firm:
Maintenance and repairs of the apartment
Rent and fee collection of residential and commercial units
Leasing properties and marketing vacancies
Property inspections
Evictions
Why Do You Need A Property Management Ottawa Firm?
You need an Ottawa property management firm for various reasons. You need a dedicated property manager who is local, trained, and expert. From the handyman to the attorney and everything in between, a property manager will perform several duties.  
According to an article in the rental housing journal, the responsibilities of a property manager have significantly changed. 
Previously, homeowners sought a property manager only for providing great customer service. He needed to determine the maintenance issues on the property. Now he is required to perform "an attorney function too." This implies that he has to ensure that the property owners are compliant and the rental agreement is written according to the laws.  
1. Maintaining The Value And Condition Of Your Property
Maintaining your property's condition is crucial for your investment's success. Maintenance is a tough job for an individual owner. Not only do you have to take care of undergoing repairs only, but you also have to identify the need for maintenance in the first place. If preventive maintenance is ignored, it can cause serious damage, requiring more expensive repairs later on. 
2. Collecting And Depositing Monthly Rent Payments
Collecting rent payments from clients can be difficult and awkward. If you have only a few properties, collecting rent on time is even more important to maintain cash flow. A property manager can help you do that. 
Property managers collect rent in a variety of ways, such as pick up in-person, mail-in, drop-off and through online payments. These options make it easier for the tenants to pay. 
After collecting rent, the manager deposits it in your business account. This ensures transparency and efficiency. 
3. Marketing And Advertising Your Property
A property manager has the skills and talent to find, vet and secure your tenants. He knows how and where to advertise your property online to reach potential tenants. He can also dedicate time and resources to allow interested parties to view the property and assess each applicant. He can also advise you on choosing the best tenant. 
4. Choosing the Right Tenant
Experienced property managers can help you find good tenants by securing important details such as criminal background, security checks, credit reports and collecting previous landlord references. 
5. Tenant-Landlord Relationship
A property manager will take care of all aspects of the tenant-landlord relationship. He will take care of routine and emergency maintenance and routine inspections and manage any situations where conflict resolution is required. 
6. Managing Vendor Relationships
Property managers have relationships with maintenance workers, tradesmen, contractors, suppliers and vendors. This will help you get the best work for the best price. He will also oversee any necessary maintenance projects.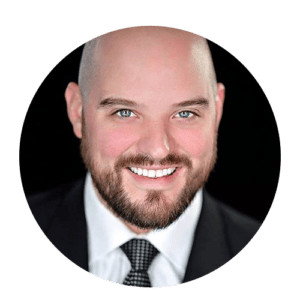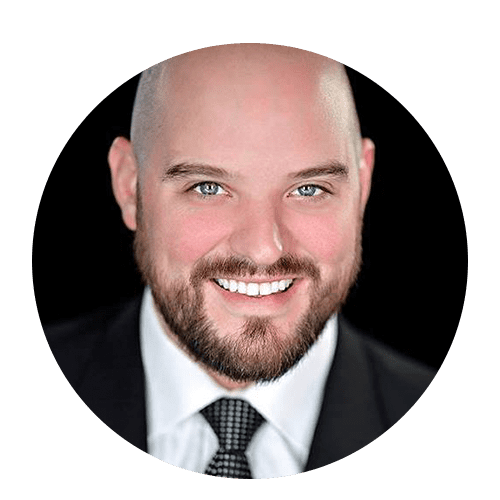 Maximize Your Profit with Ottawa's Ultimate Guide to Flipping Houses
Unlock the secrets to successful house flipping in Ottawa by connecting with Nick. Learn about market trends, property selection, renovation costs, financing options, and more. Start making money from flipping houses in Ottawa today.
7. Compliance With Housing Regulations
 We need to abide by multiple laws and regulations while renting and maintaining a property. These include local, state and federal regulations. A professional property manager is aware of the latest laws and regulations and can keep you up-to-date as the changes happen. He can also keep you updated on the potential legal issues. A property manager can help you avoid lawsuits by keeping your property up-to-date and in compliance with these regulations. 
The landlords usually have full-time jobs, careers, family responsibilities and many other tasks to do in their everyday routine; their time is really valuable and precious. If you do not want to listen to midnight-long calls about a plumbing issue or spend the whole weekend running after the contractor to clear a fallen tree off your property, hire a property manager. The time you spend dealing with tenants can be spent on many other useful activities. It is always a good idea to hire a property manager who can deal with all things. 
9. Dealing With Early Termination Of Lease
Sometimes a tenant wants to vacate a property earlier than stated in the tenancy contract. The problems arise when they fail to give the correct notice. A property manager can ensure that the agreement is terminated correctly and the property is in the same condition as it was when it was rented.   
One of the main reasons why your rental property fails to give a good ROI is poor tenant retention. Tenant retention is critical for a good investment strategy. A property manager develops a good relationship with the tenants through prompt communication and timely maintenance. He always keeps the vacant units ready and up to date for the new tenants.
All the team members were selected because they all believe in our 'your property's first' approach.
How to Find A Good Property Management Company?
According to a survey, the most important qualities preferred by tenants and homeowners when they look for a property management company are the following: 
of the rental owners agreed that a quick response time and good communication skills are the most important qualities of a property manager.
of the owners said that they wanted regular updates from their property managers
of the renters believed that a good manager should be easily accessible and he should resolve issues quickly.
of the tenants believed that a good property manager should provide great customer service and keep things running smoothly.
 Here are a few tips on finding a good property manager:
You can easily search online about property management companies. You can also try a platform like LinkedIn to find out a good candidate. As you research, you can further narrow down your options. Just keep in mind the following aspects of finding the best property manager:
Look at the services they offer
Research about the management fee
Have a look at the contact information
View the client testimonials
Take into account the tenant reviews
Find out what kind of staff they have hired
A good property manager should have an understanding of the local market. Each area and jurisdiction have some differences regarding property laws, so it is very important for your property manager to have information and awareness about the local laws, rental licensing, inspections, and lead certification. He should be aware of the
Demographics
Relationships with the vendors
Licensing and Law
3. Interview Multiple Candidates
You must meet and interview several candidates. Here is a list of questions you must ask the potential candidates:
For how long are you managing rental properties?
What are the monthly fees for property management?
A property manager can look after how many properties at a single time?
What are the criteria for management fees? Is it based on the rent collected or the due rent?
What are the requirements of a standard applicant?
What is the inspection process?
What are the procedures for the refund of security deposits?
How many employees do you have?
4. Prioritize Those Who Are Well-Organized
As we discussed earlier, being a property manager means juggling various responsibilities. The most important quality that can help a property manager to navigate through this complex landscape is being organized. It is like the beating heart that keeps all the functions going. 
A well-organized property manager can maintain records, keep track of lease agreements and stay on top of maintenance schedules. He can minimize errors and ensure that important information is readily available. Usually, organizational skills go hand in hand with attention to detail. This results in professionalism that can attract and retain tenants.     
Sometimes you get your best property managers from referrals from your colleagues and friends. It is always a good idea to ask your near and dear ones about people who work in property management companies or real estate agencies. 
 No doubt the internet can help, but word of mouth is also highly compelling when looking for a property management company. You can also ask other homeowners who have rented a property. Such people usually possess valuable firsthand knowledge and experiences that guide your decision-making process.
If a property manager has an engaging personality, he can establish strong relationships with tenants as well as vendors. Effective communication, empathy and conflict resolution are the most important weapons in the arsenal of a property manager. A manager with a great personality is likely to possess good interpersonal skills, too, for building trust and rapport. He can promptly address queries, stay motivated and inspire the team. This positive energy can boost the morale of other team members and improve productivity. 
7. Always Hire Licensed Professionals
It is the requirement of most states that property management companies must have a management license, or they should hold a broker's license. Having a licensed property manager creates a notable difference, as your property manager would have completed an official course holding a state license. Furthermore, they will also have additional knowledge. They will always help the owners navigate their rental business needs.
Hiring an efficient property manager is crucial for the success of your rental property. Their expertise in legal matters, maintenance issues, marketing skills and connections in the local market can be your greatest assets. Choose the property manager who aligns with your goals and requirements. This way, you can