The Ottawa housing market favors sellers in 2021
Housing prices Ottawa: Ottawa is a viable choice for individuals looking for house affordability in Ontario, particularly first-time homeowners, despite a sharp increase in prices from 2020 to 2021. Building on unexpectedly strong growth this year, driven by a shortage of properties for sale and record low-interest rates, prices rose by up to 20% in Ottawa as compared to the previous year. 
The average home price for all types of properties in September 2021 is $664,039, which is a 5% increase as compared to the previous month's average price. 
What are the causes for this increase in home prices in Ottawa? What are the affordable housing options in 2021? Keep reading to find out more about the house market update in Ottawa. 
Are you looking to buy or sell your home?
Get expert advice today, simply complete a form.
The Drawbacks of Purchasing Waterfront Property
The average price of a house in Ottawa is currently $629,112, a 10.2% rise. This figure includes both single-family homes and condominiums.
Housing Prices Ottawa: In September, the average price for a freehold property in Ottawa was $764,424, a 13.1% increase. This comprises single-family detached residences, townhouses, and semi-detached dwellings.
The average price of a condominium in Ottawa in September was $433,269, a 13.1 percent increase. Apartments, row units, and stacked type condominiums are all examples of this.
Housing prices Ottawa continue to be more inexpensive than in the real estate markets of Vancouver and Toronto. Most houses in Ottawa are still under $1 million, making them eligible for a 5% down payment and CMHC insurance, allowing a far broader audience of buyers to compete for limited inventory.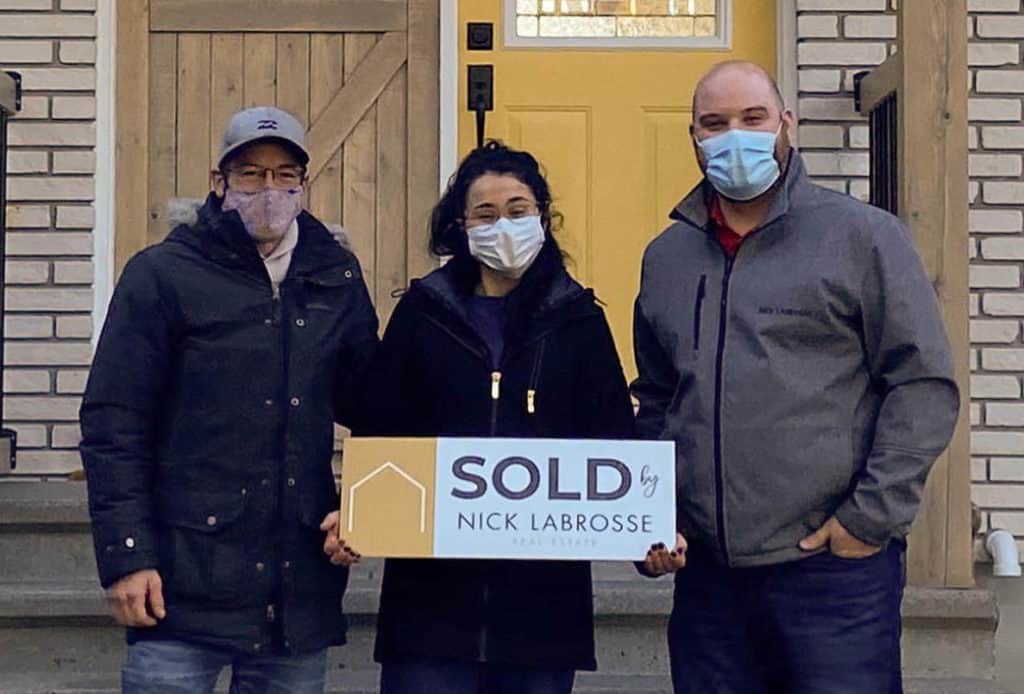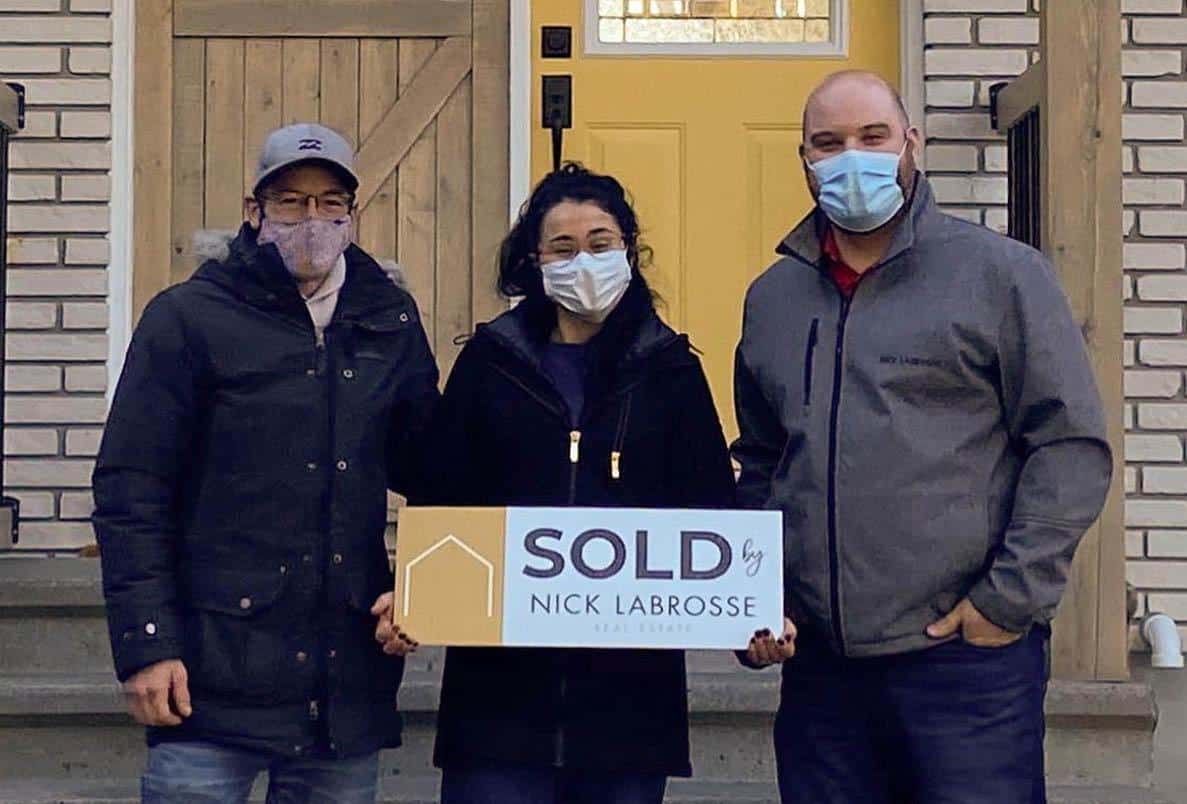 The CMHC has recently lowered its criteria for insured mortgages. This reverses the previous year's rise, lowering the minimum credit score from 680 to 600 and raising the GDS and TDS ratio restrictions to 39% and 44%, respectively, from 35 percent and 42 percent. This provides potential leverage for house purchasers across Canada, particularly in areas such as Ottawa, where average home prices remain below $1 million.
What are the implications of changing housing prices Ottawa for new home buyers?  Ottawa is still considered an affordable city, and current homeowners have benefited from rising housing prices Ottawa in the last year. However, first-time homebuyers are concerned that they may be unable to enter the market. Due to low availability, most Ottawa houses continue to get several offers, but compared to the beginning of the year, properties are now selling closer to the listed price. The starting price for a house in Ottawa is $300,000.
Causes of the Increase in Housing Prices Ottawa
There have been several factors contributing to the increase in housing prices Ottawa. The primary factor is the low-interest rates. The Bank of Canada was apprehensive about the increased real estate prices and excessive household debt because they rendered Canadians more vulnerable to a downturn in the economy. To alleviate the stress of large debt burdens, the Bank artificially lowers mortgage rates, and Canadians have responded by taking on even more debt.
Low inventory levels and interest rates dominated the real estate news in 2020, contributing to the spectacular increase we've seen over the previous 24 months or so. However, it is anticipated that the new mortgage stress test will calm the frantic market.
With the stress test now in place and inventory levels gradually increasing, it is expected that we may be returning to our usual balanced market very soon. The first four to six weeks following the initial lockdown in mid-March 2020, the number of listings was at an all-time low, which naturally caused the number of sales to be low too. 
Although there has been a 60% increase in residential and condominium property listings in September, the number of properties for sale this year is still low as compared to the number of properties listed for sale at this point last year. 
The Most Popular Housing Types in Ottawa
In 2021, Ottawa condominiums will be the most popular property among first-time homeowners, a reversal from the pre-pandemic period, when freehold townhouses were the most popular type of property among first-timers. However, as prices rise, buyers are showing a great interest in the condo market, with two-bedroom apartments in great demand. Buyers in Ottawa are typically ready to stretch their budgets slightly to obtain the home of their dreams. 
The prices for downtown one-level and apartment-style condominiums did not rise at the same rate as those for two-and three-story condominiums. As the lockdown measures relax with the vaccine distribution and students and employees return to the downtown center, we've witnessed a gradual increase of interest in the urban lifestyle and the demand for apartment-style condominiums. 
Bungalows and two-story homes are found in almost every neighborhood across the city, and they are typically the most popular, and often the most expensive, styles of home. However, hi-ranch-style homes, which are a combination of a bungalow and a two-story home, are often ignored. 
While they aren't as common as the other two types, hi-ranch homes in today's market are on average more than $130,000 less expensive than two-story homes. These houses are an excellent choice for people who have been priced out of the other categories.
Are you looking to buy or sell your home?
Get expert advice today, simply complete a form.
Comparison of House Prices by Neighborhoods
When it comes to variables impacting house prices in the region, the most common factors are:
These factors determine the cost of various towns in the Ottawa neighborhood.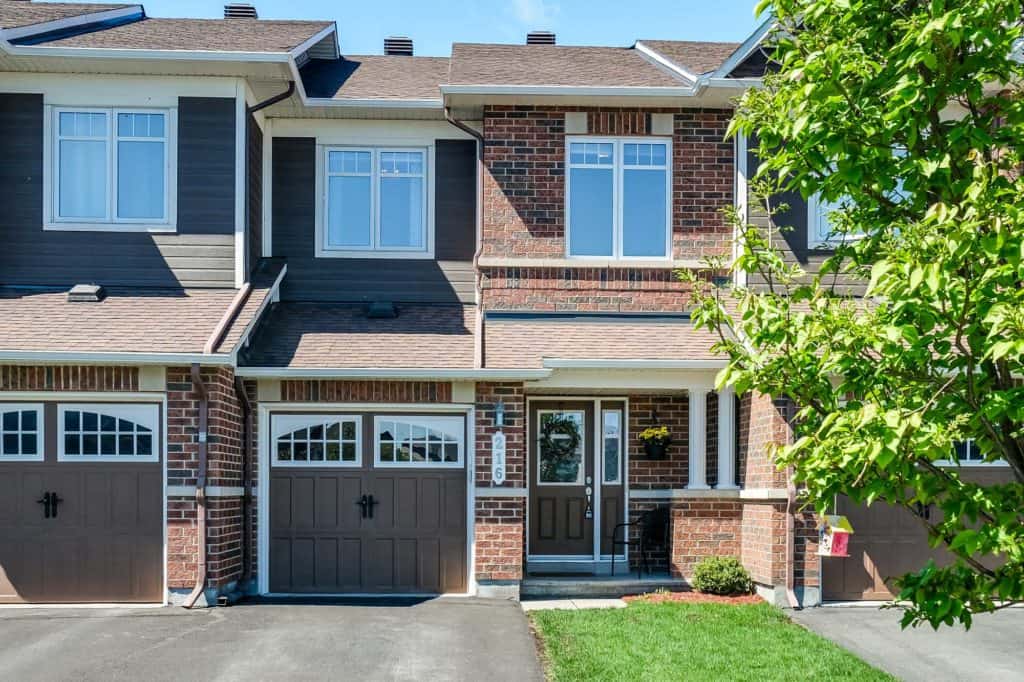 Orleans, the Downtown Core, and Nepean are the three most inexpensive neighborhoods in Ottawa. The average price for a freehold house in Orleans was $651,590, whereas a condo would cost around $405,646. Similarly, the average price of a house in Nepean is $412,200, whereas an apartment would cost around $209,900.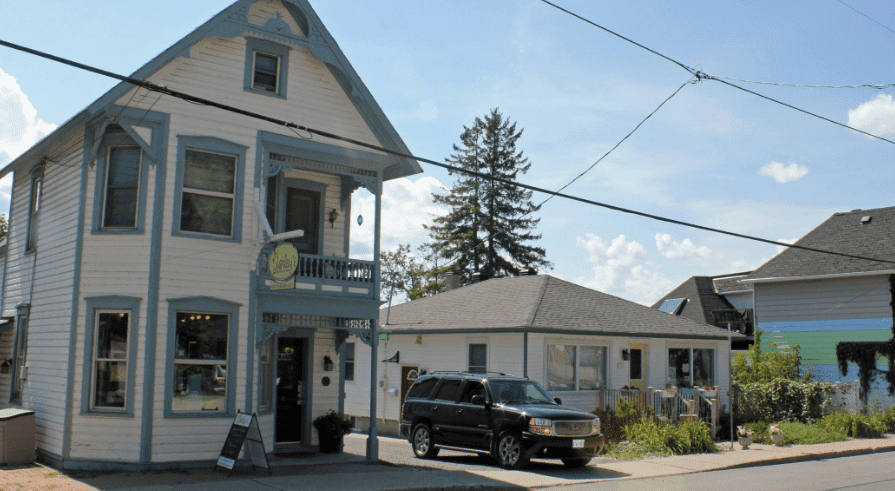 Manotick, Kanata, and Stittsville are the least affordable neighborhoods, having more luxury houses with waterfront access. Manotick and Rideau Forest currently have an average house price of $1.2 million. Many of the homes in the neighborhood provide larger residences as well as larger lots. These characteristics integrate nicely into the family-oriented lifestyle, with substantial internal space for at-home workplaces and spacious backyards for youngsters to engage themselves in sports or other activities. 
Home prices in Leitrim grew by 86% during one year. Why is Leitrim so appealing? It's a friendly-friendly town in the city's south where numerous new residential projects with stacked townhouses, rowhouses, and detached homes have all been developed over the previous five to six years. 
With recent price increases in locations such as Barrhaven and Riverside South, purchasers seeking lower prices were drawn to Leitrim.
Similarly, Woodroffe is a tiny neighborhood immediately west of Westboro. While this neighborhood may not be well-known, it provides good transit access, Queensway access, as well as a mix of older homes ripe for flipping and low maintenance. 
Another favorite neighborhood in Ottawa is Constance Bay-Dunrobin. It is in proximity to Kanata (30-40 minutes) but offers a cottage-like lifestyle, suitable for retirees or people working from home permanently. 
Tanglewood is one of the more inexpensive places despite its recent development. Located off Hunt Club, between Woodroffe and Merivale, this area offers more bungalows and larger lots than other communities, which are two of the most sought-after qualities among buyers today.
It was only a matter of time before inventory levels began to rise. This is still excellent news for buyers since we have seen fewer multiple offer scenarios, which means buyers have more houses to examine and face less competition. At this point, the market remains very competitive as buyers must be prepared to secure the best bargain."
A Comparison of Ottawa and Other North American Cities' Housing Prices
According to the North American Housing Affordability Index (HAI) issued by Oxford Economics, affordability has deteriorated across North America. However, Toronto and Vancouver real estate were in a class of their own. Last month, the benchmark price for detached homes in Vancouver increased by 13.7% year over year, hitting 1.6 million Canadian dollars. Over the same period, the average selling price for detached homes in the Toronto region increased by 23.1%, and a composite price that includes all types of property surpassed one million dollars.
Now that the epidemic is approaching its end, pandemic-motivated purchases are less of a factor driving demand. There has been an increase in the number of houses for sale in  Ottawa's neighbourhoods. The second quarter of 2021 saw housing prices Ottawa continue to rise, especially in the detached market. Many industry professionals attribute the increase in sales to local quality of life and the resiliency of local economies. Realtors expect a busy fall in Ottawa with an influx of more inventory coming to the market. 
Interested in buying a house? Browse through our listings of houses for sale or talk to one of our expert realtors today. 
Are you looking to buy or sell your home?
Get expert advice today, simply complete a form.