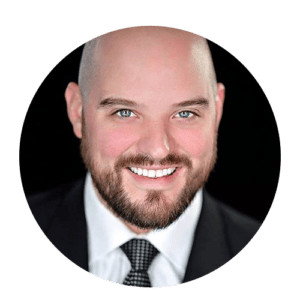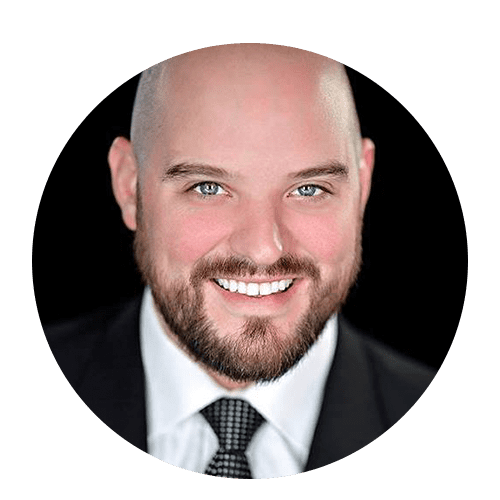 Are you looking to
buy or sell your home?
Get expert advice today, simply complete a form.
How do mortgages work in Canada? Before you execute your plans to buy a new home, you must take time to understand how mortgages work in Canada. Not all would-be homeowners in Canada have the financial means to pay for their ideal home in full upfront. As a result, people take out loans, or more specifically, mortgages, to be able to afford the expense of purchasing a new home. 
This involves borrowing money from banks and other financial organizations and gradually repaying the loan amount plus interest. This may appear to be a straightforward task, but there are numerous factors to consider before a potential purchaser applies for a mortgage. Furthermore, you also need to negotiate with the seller for a payment plan. Our experts at Labrosse Real Estate can help you do that. We suggest options and help in negotiations that prioritize your financial interests and needs.
In this post, we'll take a closer look at how do mortgages work in Canada? We will be covering everything from how to get a mortgage to the many types of mortgages available. Readers will understand how a mortgage works by the end of this article and will be ready to go on to the next step in the house purchasing process.
Following the 2016 election in the United States, the search for "How to Move to Canada" skyrocketed in search engine results. Since then, there has been a surge in interest in learning more about moving to and living in Canada. A new demographic is joining the home market along with these overseas expats. In their twenties and thirties, more Canadians are trying to buy their first home. More individuals are asking, "How do mortgages work in Canada?" as a result of the rush of people joining the Canadian Russell Ottawa real estate market. 
Furthermore, the residential mortgage market is rapidly evolving in Canada.The following statistics prove the point: 
The number of owner-occupied homes in Canada is predicted to be 10.01 million. Mortgages are held by around 6.08 million of these people.
For homes acquired in 2020, 77 percent of mortgages will be fixed rate, 18 percent will be variable or adjustable rate, and 5% will be a mix of the two.
Amortization periods have increasingly lengthened over time (as initially stipulated at the time of purchase). The average purchase period from 2018 to 2021 is 21.5 years, compared to 20.6 years for all buying periods. For 10% of all mortgage holders, the amortization time is longer than 25 years.
In 2020, voluntary payment increases totaled roughly $5.2 billion (annualized), while lump-sum payments totaled around $28 billion, with an additional $7 billion paid by people who paid off their mortgages in full.
A decrease in income is the most common (and toughest) cause of mortgage arrears (most often due to job loss but, as we now appreciate, this can include a global pandemic).
Considering these facts and the post-pandemic socio-economic situation, it is important to know the answers to the following questions: How do mortgages work in Canada? What are the types of mortgages? Use this information to make the best decisions.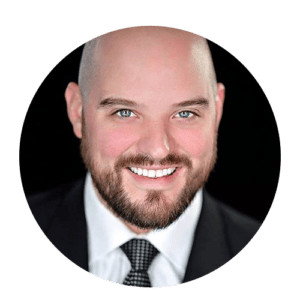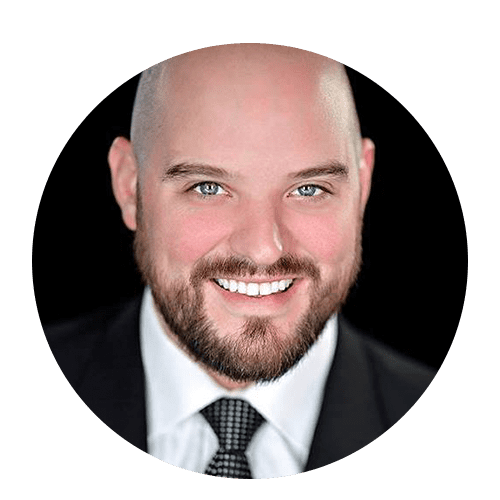 Are you looking to
buy or sell your home?
Get expert advice today, simply complete a form.
Putting Money Aside for a Down Payment
Wondering how do mortgages work in Canada, or any other part of the world? It all starts with a down payment. Despite the fact that the down payment is merely a part of the total purchase price, it shows lenders that the buyers are financially stable and capable of making regular mortgage payments. 
Start saving for a down payment for your new Canadian house before looking for a mortgage broker and a mortgage rate. It may be tough to obtain a home loan unless you have a substantial amount of money set up.
How do Mortgages work in Canada? Start with Searching for a Mortgage Lender
Finding a mortgage lender is the first step in the mortgage process. A mortgage lender is a bank or other financial institution that will lend money to a borrower to help with the cost of purchasing a home. In simple terms, a lender will cover the full cost of the house, and the borrower will be responsible for making regular payments to the lender. We'll return to this topic later.
There are numerous lenders to pick from in Canada. Mortgage loans are offered by most financial organizations, such as the Royal Bank of Canada (RBC), Scotiabank, and the Bank of Montreal (BMO). These institutions are known as "principal lenders." Applicants must complete the pre-approval procedure, which includes a Mortgage Stress Test and a check of their credit history, in order to be considered for a mortgage loan.
Stress Test for Mortgages
If you are trying to figure out how do mortgages work in Canada, try to know more about mortgage stress test. The Mortgage Stress Test is a calculation that analyzes whether borrowers can afford their mortgage payments if their interest rates rise. Credit unions, brokers, and other financial organizations will assess borrowers' debt, income, and how much extra money they can spend on their mortgage interest payments while also covering initial closing costs, property taxes, utilities, and other costs involved with home ownership.
How do Mortgages Work in Canada? Other Requirements
Applicants must apply for a mortgage loan in order to be considered for one. Most lenders want government-issued identification, proof of residency, proof of job and employment history, a credit history report, a credit score, and a Canadian bank account. Using the Gross Debt Service (GDS) and Total Debt Service (TDS) Ratios, a broker or lender will be able to assess what your budget is and how much you can pay.
How do Mortgages Work in Canada?- Open and Closed Mortgages
After submitting an application for a mortgage, borrowers must decide whether they want an open or closed mortgage. In Canada, all mortgages are either open or closed. Different mortgage terms apply to open and closed mortgages, dictating what is allowed and what is not, such as how often mortgage payments can be made and how much can be paid off. When deciding what type of mortgage you want, think about what's essential to you and how your financial circumstances might change in the future.
In exchange for higher prepayment penalties, a closed mortgage offers lower interest rates. These mortgage penalties specify the length of the loan and the maximum amount that can be paid for each installment. With a closed mortgage, borrowers might get reduced monthly mortgage payments in return for a longer amortization term.
An open mortgage, on the other hand, allows for prepayment at a higher interest rate. Borrowers' monthly payments are not limited to a set amount with an open mortgage. Rather, to pay off their mortgage faster, borrowers might make lump-sum payments at their discretion.
Ask yourself the following questions before settling on a form of mortgage:
Will you be in a position to pay off your mortgage sooner rather than later?
Do you intend to sell your property before the term of your mortgage is up?
What kind of mortgage rates are you able to afford?


These questions can help you figure out if you can afford a high mortgage rate for a short length of time.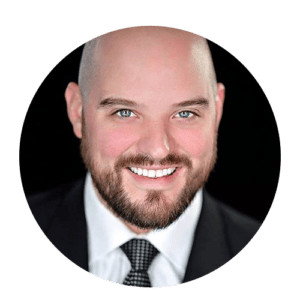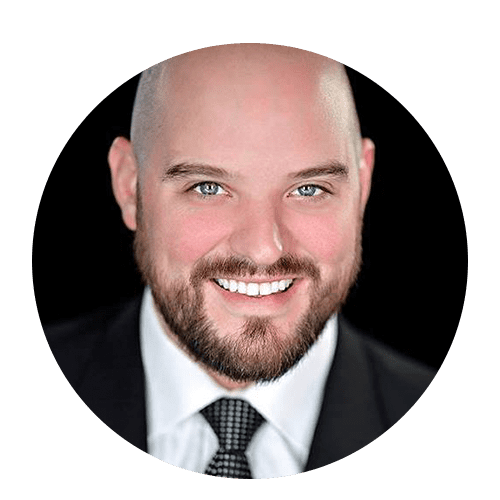 Are you looking to
buy or sell your home?
Get expert advice today, simply complete a form.
What is Mortgage Insurance and How does It Work?
Borrowers must also decide if they need (or should) acquire mortgage insurance in addition to choosing an open or closed mortgage. Mortgage loan insurance is a type of insurance that protects the interests of investors. Lenders would be protected from financial risks if a borrower missed a payment or defaulted on their mortgage due to insurance.
Because of the importance of mortgage insurance in protecting lenders, most banks compel borrowers with high-ratio mortgages to purchase it. When someone can only afford to pay less than 20% of the purchase price in their first payment, they have a high ratio mortgage, which means their lenders are accountable for over 80% of the property's cost. Despite the additional risk involved with this sort of house loan, people can still expect to get a good mortgage rate.
Home loan insurance is not required for all loans, contrary to popular belief. When purchasers put down 20% instead of the standard 5%, their house loan automatically transforms into a conventional mortgage. 
Insurance is not required for conventional mortgages because the hefty initial payment demonstrates the borrowers' financial responsibility. This means that mortgage lenders will give those who put down 20% on a house a loan without forcing them to buy insurance.
Furthermore, when provided with their mortgage options, some applicants may only qualify for uninsured mortgages. This form of mortgage can not be covered by default, which means that mortgage default insurance is not available for this loan. In most cases, mortgages are uninsurable when they are non-owner-occupied properties, have an amortization period of longer than 25 years, are purchases of 1,000,000 or more, or simply don't meet the requirements to be insured. 
Mortgages are classified into several categories.
Variable-rate and fixed-rate mortgages are available in Canada, in addition to open and closed, conventional and high-ratio mortgages. These forms of home loans specify how a new property might be paid for.
Mortgages with a set interest rate
A fixed-rate mortgage is a loan with a fixed interest rate that does not change over the life of the loan. Fixed mortgages can be advantageous if you get a cheap interest rate at the time of signing, but the average current interest rate may fluctuate and fall below the mortgage interest rate you signed up for. Fixed-rate mortgages are only advised for those who obtain a favorable interest rate and prefer stability over potential volatility.
A variable-rate mortgage has an interest rate that changes over time. This means that, as the economy changes, buyers can expect interest rate variations. Changes in interest rates, while frightening at first, can be tremendously advantageous. Buyers with variable mortgages could benefit from reduced rates if average interest rates fall.
The Mortgage Interest Deduction Myth
There is a widespread misconception in Canada that mortgage interest can be deducted if a self-employed person operates a business out of their home. This is incorrect; buyers can only deduct a portion of their property taxes if they run a business from their house.
Understanding how do mortgages work in Canada involves an in-depth understanding of contract terms as well. A mortgage term refers to the length of time that a loan will be in force. This duration can range from a few months to five years, but if your mortgage broker agrees, it could be much longer. Borrowers must renew their contracts with their lenders before the period expires. They can either negotiate new conditions or sign a contract with the terms they already have.
Key Takeaway-How do Mortgages Work in Canada
To summarize, obtaining a mortgage in Canada is relatively simple. Homebuyers can also get a loan that works for them thanks to the flexible mortgage market.
Buyers must meet qualification standards and demonstrate to lenders that they are trustworthy and reliable with their finances in order to earn low rates and freedom from their home loan.
Before you apply for a mortgage, learn about the different types of mortgages available and whether one might be the best fit for your financial position. While internet mortgage calculators can be useful, interacting with a professional advisor is one of the most dependable ways to obtain the best mortgage for you.
Call an expert at Labrosse Real Estate today