Find out the answers to all your burning questions about house flipping.
Flipping a house isn't a cup of tea for everyone, but if done correctly, it can bring good profits. With several popular house-flipping television shows being broadcasted daily, it is simple to see why. A thirty-minute show makes the general process of flipping a house and reselling it appear simple, but don't be misled! There is a lot more to flipping a house than what you see on television. If you plan to start your flip project, make sure you do your research and educate yourself on the dos and don'ts of flipping a house. Contact one of our expert realtors to get more info about it.  
When individuals, including realtors, buy and resell the property for a profit in a short period, the process is known as property flipping. This also includes purchasing and selling a property before its formal sale or construction, a process known as an "assignment sale" but also referred to as "shadow flipping" at times.
Is flipping a house in Canada worth it? Yes, it certainly is profitable. While there is no data in Canada to establish profitability, an industry survey in the United States revealed that home flippers made an average gross profit of 40.6 percent. Profitability depends on avoiding mistakes and following the right strategy.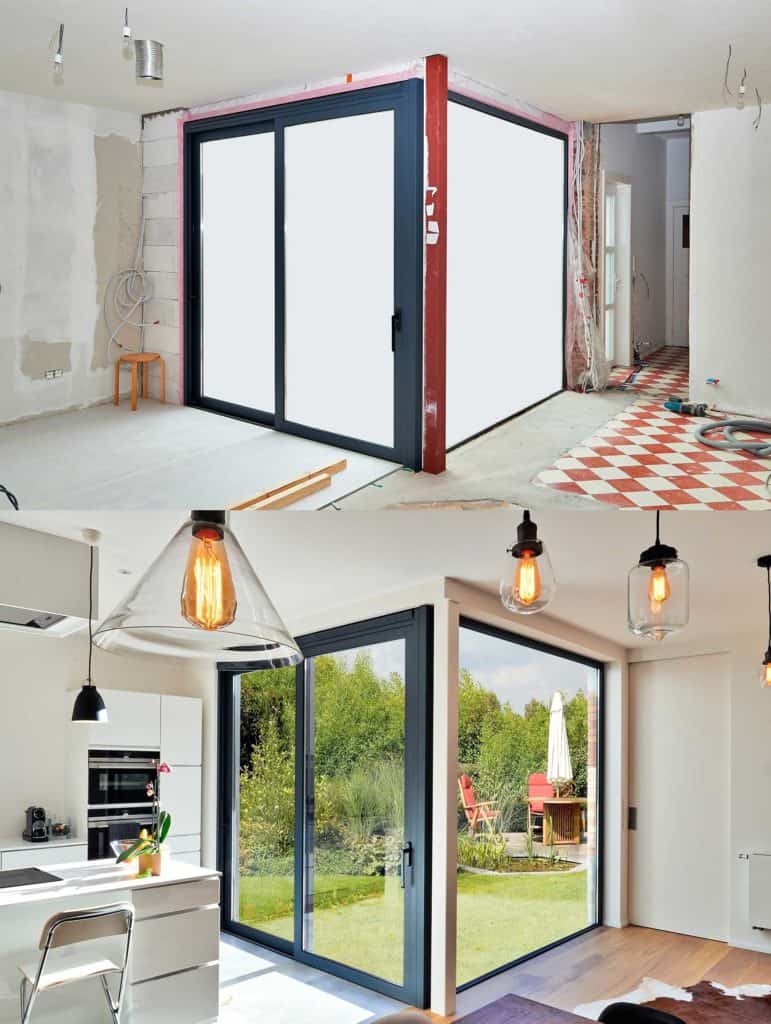 6 things to know before flipping a house in Canada
Wondering how to maximize your profits from flipping a house in Canada? Keep reading to find out the answers to all your burning questions.
Is flipping a house in Canada considered a capital gain or a business income?
Consider the tax implications before you fancy whopping profits.
The rate of tax payable is the most significant distinction between capital gains and company profits. If the sale of a property is assessed to be capital in nature, only half of the profits are declared as income on Line 12700 – Capital Gains on your T1 General tax return. If, on the other hand, the sale is considered part of a business, you must complete the T2125 – Statement of Business or Professional Activities, and the entire net profit is liable to tax.
The distinction is in the aim. If you buy a property to sell it for a profit, it is usually termed business income. If you intend for the property to provide continual revenue, it is usually termed capital. Besides intent, CRA takes into account other factors like the number of properties you've sold, the duration between purchase and sale, and the nature of the modifications.
How Much Money do I Need for Flipping a House in Canada?
Take your house flipping budget and increase it by 15%.
When it comes to financing flipping a house in Canada, you must have cash on hand. Always expect the unexpected and have some extra budget to deal with hurdles and sudden expenses. Depending on your circumstances, you will require funds for the initial payment, closing charges and legal fees, tax on land transfers, renovations, and insurance. 
How do you finance flipping a house?
Use a variety of methods according to your situation.
Financing flipping a house is very much like walking a tightrope. You want to add all the frills while ensuring affordability. But how do you arrange all the required investments? There are multiple options to finance flipping. You can pay in cash for everything, but that ties up your money and you won't be able to get it back until the property is sold. 
You can also use a credit line that can be secured against another property. An advantage of using a credit line is that you only pay interest on the money you borrow and you may use it to pay for bills, repairs, and supplies.  
Another way of financing flipping a house is taking out a mortgage. Instead of paying it all out of pocket upfront, you can take out a mortgage on either your primary residence or your investment property and build the renovation costs right into the mortgage. This is convenient, and it can be a low-cost method of borrowing money. You will, however, begin paying interest on the funds as soon as you receive them.
Private loans are a popular option for investors who have been rejected by regular lenders. These loans are ideal for folks with less-than-perfect credit. This is a private loan made by an individual or group of individuals who are personally financing your debt. It is a loan with a shorter term and a higher interest rate.
You can also borrow from friends or family. This is essentially a private loan, but if you collaborate with a family member or friend, you may be able to receive a lower rate. Starting a business with family or friends might be messy and isn't for everyone, but it works extremely well for others. The key to successfully borrowing from friends and family is to be very explicit about roles, expectations, contingency plans, and exit routes from the beginning. 
Another way of financing flipping a house is in collaboration with like-minded people. You can locate other investors to combine with and form a joint venture to buy and flip property on your own, just like you can with family and friends. Joint ventures can divide the finance and workload, as well as the profits, in a way that benefits all partners.
Use of these approaches to finance flipping a house while also lowering your interest payments. 
Are you looking to buy or sell your home?
Get expert advice today, simply complete a form.
How do you make money flipping a house in Canada?
Use the following tips to make money while flipping a house in Canada:
Select the appropriate location.
One of the most important aspects to consider before flipping a house in Canada is the location of real estate. It's one of the things you should keep in mind while flipping a house because it's one thing you can't change. Location influences both the buying price and the amount you may resell the home for.
You should choose a site in a neighborhood where your potential consumers want to dwell. Furthermore, livability aspects such as access to restaurants, shopping, healthcare facilities, chosen schools, commute, and so on play a significant impact in assisting you to sell for profit.
Knowing who your target buyer is will help you modify the house to their liking. This entails understanding the kind of buyers to whom you wish to sell your home. That way, you can renovate the house to fit the buyer's budget and preferences.
When you keep your target buyer in mind while renovating, you can easily check off all of the necessary boxes on what the buyer wants. This will increase the property's resale value and make it easier to flip.
Hire a Reliable Contractor
Contractors play a crucial role in flipping a house. If you are not renovating the property yourself, make sure you hire a contractor who understands your vision. Work with an experienced contractor you can rely on to execute an excellent job.
A qualified contractor might be found through references from friends and family for a first-time house flipper. You can also consult local realtors, who are always familiar with other people in the sector. Finally, interview each contractor, verify their insurance, and obtain quotations from them. That way, you'll know how much the remodeling will cost and how long it will take before it begins.
The goal of flipping a house is to make money. As a result, the acquisition and remodeling costs should not exceed the resale price. It's a good idea to have your contractor inspect the property before purchasing it. By doing so, you will be aware of the renovation costs from the start and will be able to quickly determine the best price to pay for the property or whether you should even acquire it at all.
When it comes to flipping a house, time is of the essence. This is because your goal is to make money, and the faster you sell, the more probable it is that you will make money. In addition, there is frequently a loan to repay as well as the property's carrying costs. As a result, you must schedule the entire project.
Establish a timeline for the entire project with your contractor. Plan it so that it coincides with a period of increased demand in that particular real estate market. As a result, you will be able to sell your house while the market is hot. 
Determine the Selling Price
When the renovation is finished, it is ready to sell. This implies you must decide how much you are willing to sell it for. It is important to strike a balance while deciding on a price. You want a price that is both cheap enough to attract buyers and high enough to make a profit.
To decide the appropriate price, you should consult with a Russell real estate professional. That will be useful if this is your first time and you are still learning about the market. Then, as you gain experience, you will be able to handle this on your own. Several considerations, including location, upgrades, livability features, other properties, market trends, and so on, will assist you in determining the appropriate selling price.
What is the 70% rule in house flipping?
Buy low and sell high to maximize your earnings.
Home flippers make money by buying a cheap house, repairing it, and then selling it for a higher price. The purpose of flippers is to buy low and sell high to maximize their earnings.
When looking through real estate listings, flippers can benefit from the 70 percent rule. Essentially, it states that investors should pay no more than 70% of a property's after-repair worth, minus the cost of the repairs required to refurbish the residence.
Is flipping a house legal in Canada?
Report real estate sales accurately to stay out of trouble.
While real estate flipping is not illegal in Canada, the CRA requires that all money earned through property flipping – including appreciation and real estate commissions – be declared. 
The rule aims at effectively cracking down on serial property flippers who claim investment houses as primary residences to obtain tax breaks on their sales. Another purpose for the tax restrictions is to determine how common property flipping is in Canada and what effects (if any) it may have on the general status of the real estate market.
If you consider yourself a home flipper, the best thing you can do to avoid difficulty with the CRA is to be truthful in your sales reporting. By properly reporting real estate sales throughout the year and correctly identifying your principal residence, you will be free to continue investing without fear of a large tax bill or penalties from the CRA.
While flipping a house is a lot of work and can appear intimidating to those who have never done it before, if you take the time to research and educate yourself, work with a great realtor and contractor, and stick to your budget and timeline, you can reap the benefits of your hard work when your flipped property sells and you pocket your profit!
Are you looking to buy or sell your home?
Get expert advice today, simply complete a form.